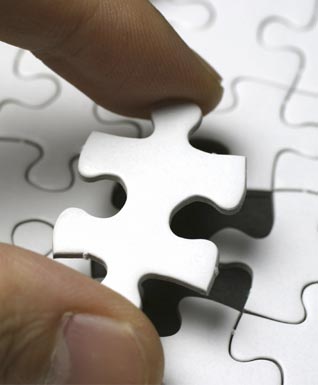 A clinical psychologist in private practice here in Atlanta since 1979, I enjoy working with children, teens and adults on a variety of issues. Many seek my services because their best efforts to resolve a situation havenít worked: Some want to learn to communicate better with a family member; some feel trapped in a job; some are wrestling with timeless questions about what gives their life meaning and purpose. These are just a few of the challenges people bring to work on in therapy with me.
Browse these pages to learn more about my approaches to helping people.
What kinds of therapy do I use?
I find it hard to condense my approaches to a few terms, though there are some common themes that characterize how I work. Here are a few, in no particular order:
... To read more details, click
I keep several wizards on my desk to remind me that while my (clinical) hunches are often on target, I don't read minds. Some presenting concerns lend themselves to brief therapy, defined as 6 - 12 sessions. Acute situations often respond fairly quickly; long-standing problems (e.g., poor self-worth, chronic depression) understandably take longer. How much longer? Ask me again after the fourth session and we'll compare impressions. Those first few sessions usually tell a lot.
What will happen in the first meeting?
The first session can take many forms. On rare occasions, I have had a client who came with a very specific issue that we resolved in a single session. Usually, though, the first meeting serves several purposes:
... To read more details, click
How often are sessions scheduled?
Most of my clients choose to meet once a week. When financial or scheduling constraints dictate, sessions are scheduled less often. A few meet twice a week when getting started or during a tough period.
... To read more details, click